Tempering furnace for steel balls
Steel ball tempering furnace is one special tempering heat treatment furnace, especially for steel balls heat treatment, which can be also used for small and medium-sized welding parts, castings, forgings and other metal products under the natural atmosphere, this kind of special equipment also can be used for other metal materials or products for doing heating and heat preservation.
This type of tempering furnace is matching used with the temperature control cabinet.
This type of steel balls tempering furnace is batch furnace,the furnace can be designed as continuous mesh belt furnace according to the production requirements of customers, the continuous mesh belt furnace combined with rolling mill forms the steel ball production line.
Technical parameters as below:
| | | |
| --- | --- | --- |
| Items | Name | Specifications |
| 1 | Working sizes of furnace | 6000X3000X1500mm |
| 2 | Rater power | 1000kw |
| 3 | Rated voltage | 380v |
| 4 | Phase | 3 |
| 5 | Rated temperature | 650℃ |
| 6 | Control zones | 8区 |
| 7 | Temperature uniformity | ±10℃ |
| 8 | External temperature of furnace | ≤45℃+Room temperature |
| 9 | Temperature control precision | ≤±1℃ |
| 10 | Temperature control precision | About 5h |
| 11 | Temperature control method | PID control, programmable controller automatically control |
| 12 | Workpiece types | Φ140 steel ball |
| 13 | Circulation fan | 4*7.5kw centrifugal fan |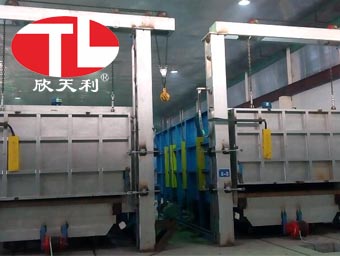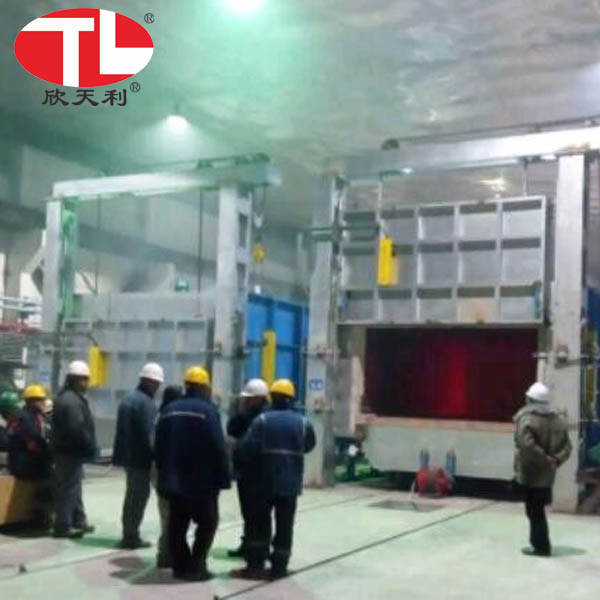 Anyone who has related requests,kindly contact me by:[email protected] Website: www.tlfurnace.com